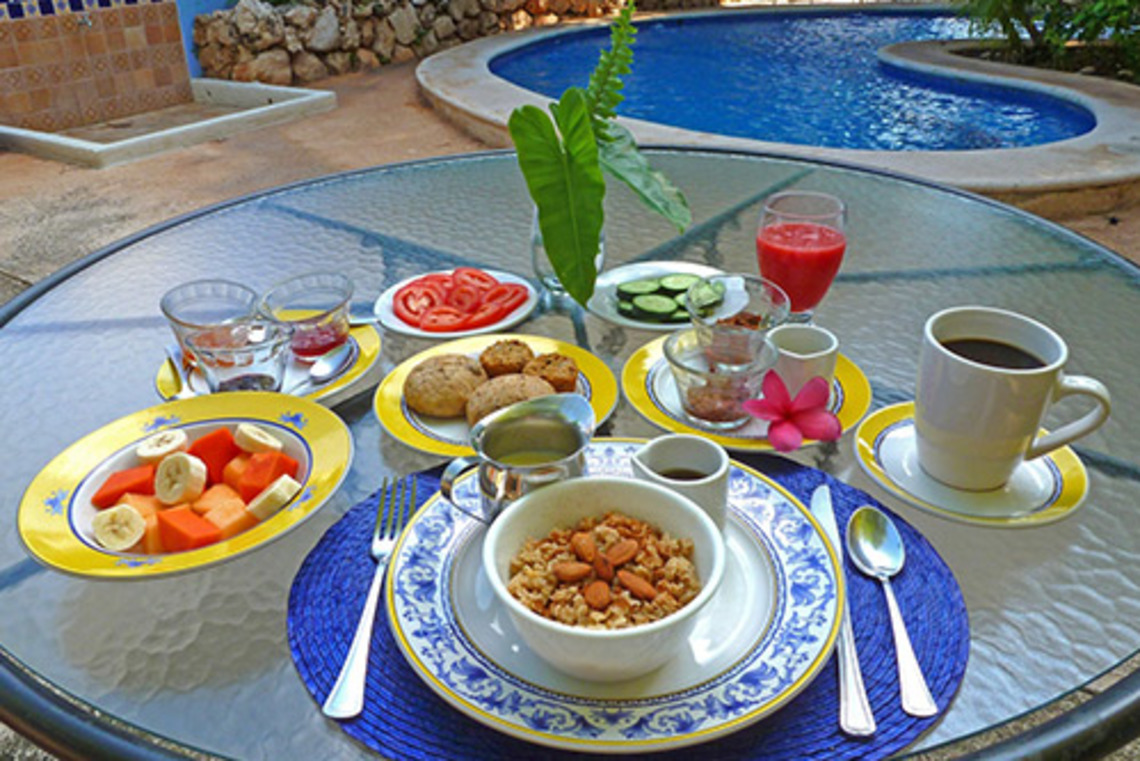 Complimentary Breakfast for Hotel Guests
Our back patio is where you can enjoy our refreshing swimming pool and delicious breakfast under an old mango tree.
MedioMundo's breakfast is complimentary to our hotel guests and is served between 8am and 10am only.
The menu includes 100% fresh-squeezed fruit juices, tropical fruits in season, oatmeal, granola, tapenades (spreads with olives and vegetables), fresh baked breakfast rolls, marmalades, rich coffee, and a variety of teas.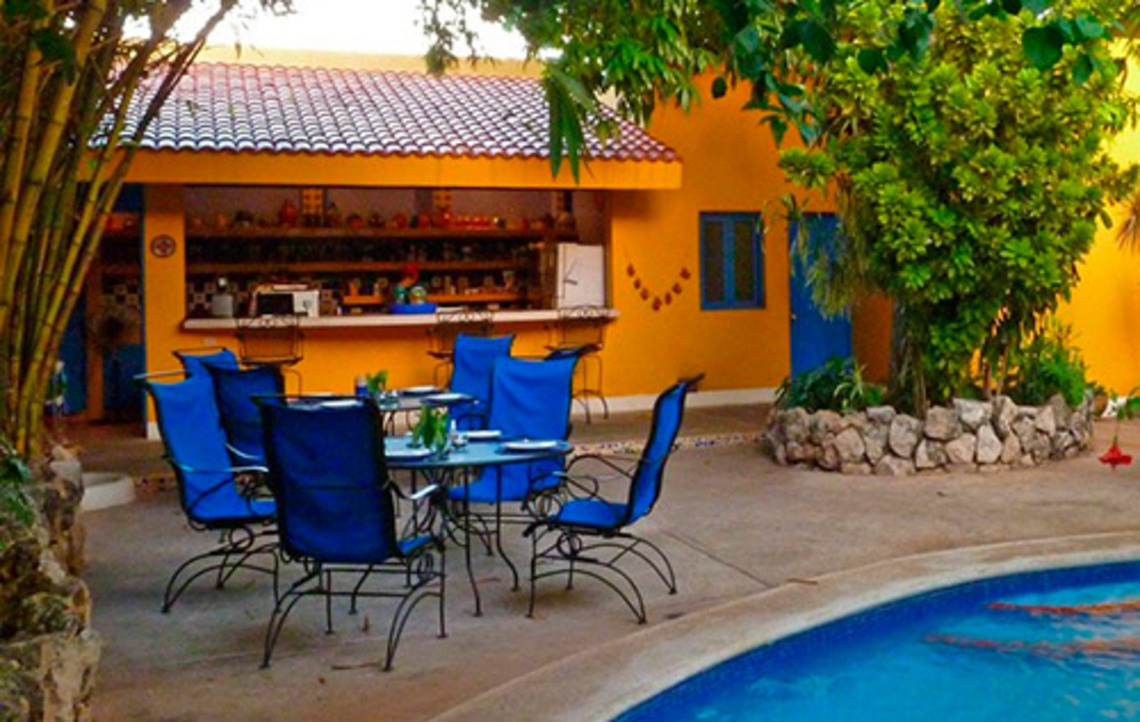 Our Vegan Restaurant is Open to the Public
Our LoQueHay Café serves international vegan meals inspired by different world cuisines using fresh local produce. "Lo Que Hay" (lo ke ´ai) translates to "what there is." Some of the special menus we serve include Lebanese, Japanese, Greek, Mexican, Caribbean, Indian, Thai, and Moroccan. Our rotating special menu costs $200 pesos and includes 3 courses, a refillable drink, and a dessert. We also offer individual courses from the day's special menu or from our fixed menu items including pastas, rice dishes, salads, pizzas and desserts.
Follow our Facebook or Google+ pages to see what we will be serving the same day.
https://www.facebook.com/LoQueHayCafe
https://instagram.com/loquehaycafe
PUBLIC RESTAURANT HOURS
Tuesday through Saturday Breakfast and Lunch 8AM - 4PM
Dinner 7PM - 10PM
Sunday Breakfast and Lunch 8AM - 3PM
Monday CLOSED TO THE PUBLIC