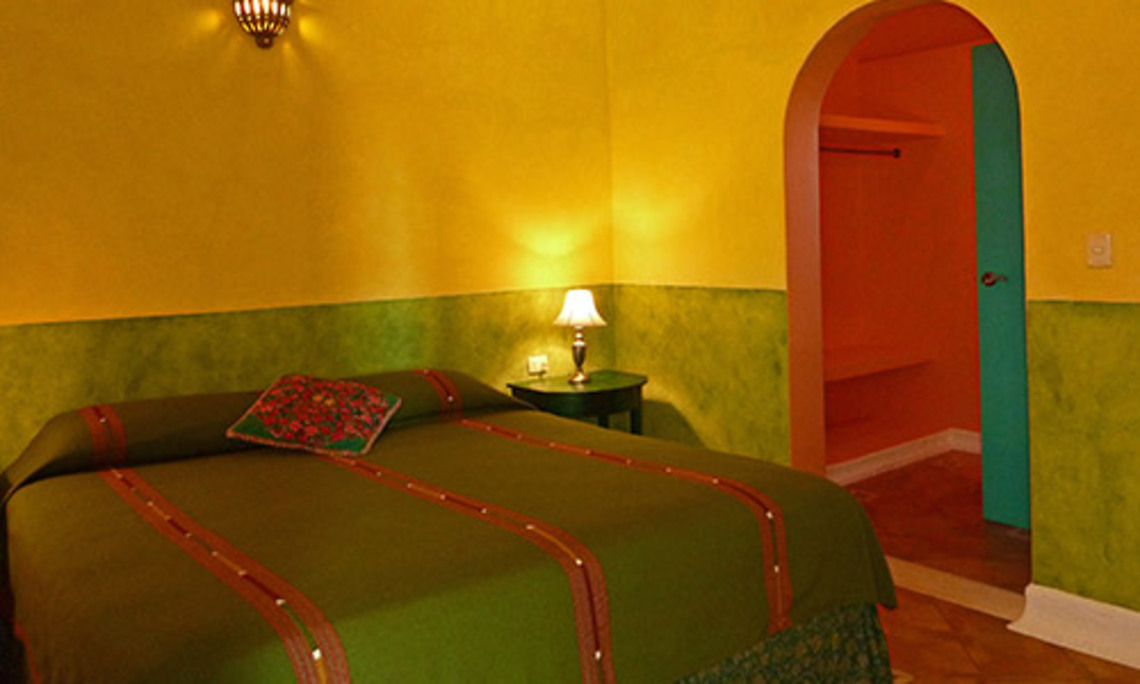 About the Rooms
Spacious uniquely decorated and simply furnished
King or Queen Size luxuriously comfortable "Pillow Top" beads
Large private bathrooms with window and separate dressing area
Quiet mini-split air conditioning available in most rooms
Windows can be opened and have mosquito netting
High ceilings with ceiling fans
All rooms face the central tropical garden patio
Daily maid service
All rooms are non-smoking
No phones or TVs in guestrooms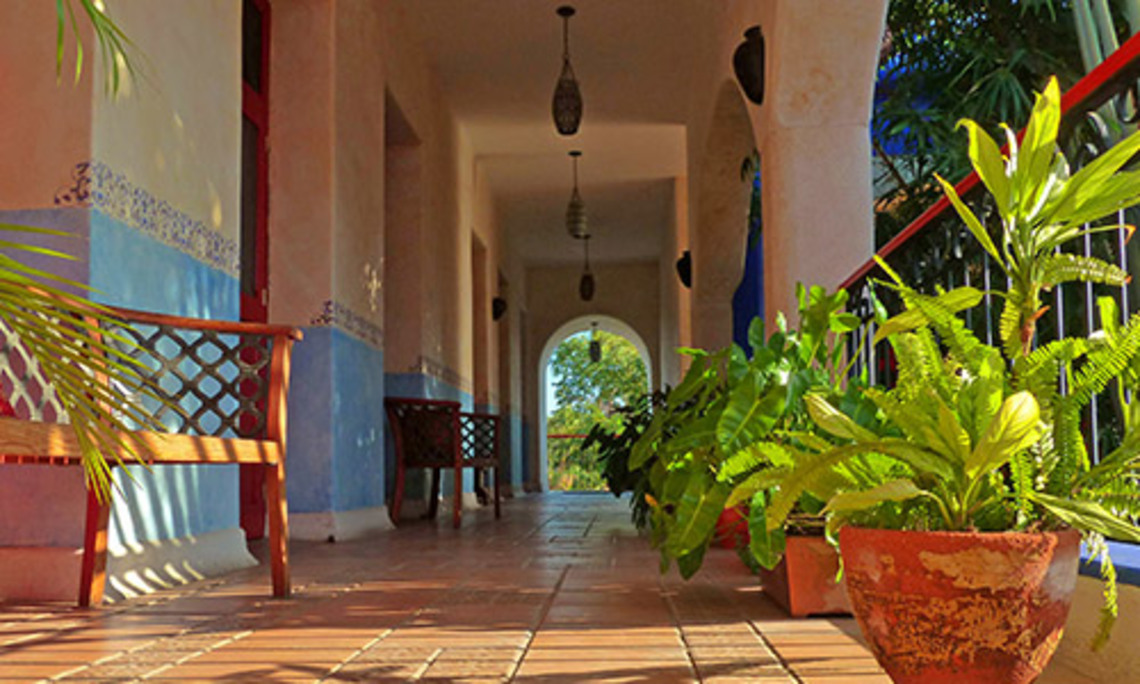 About the Hotel
Unique and private two-story colonial home completely renovated
Filtered swimming pool with a refreshment bar in the back patio
Lush garden patios with tropical plants and water fountain
Multilingual, friendly, and service-oriented staff
Complimentary wireless internet
Complimentary safe for valuables available in the office
In house laundry service available
Tour arrangements by reputable operators
Massage by appointment
Not suitable for children under the age of 8
Cigar and pipe smoking are not allowed at all on the property.
No pets allowed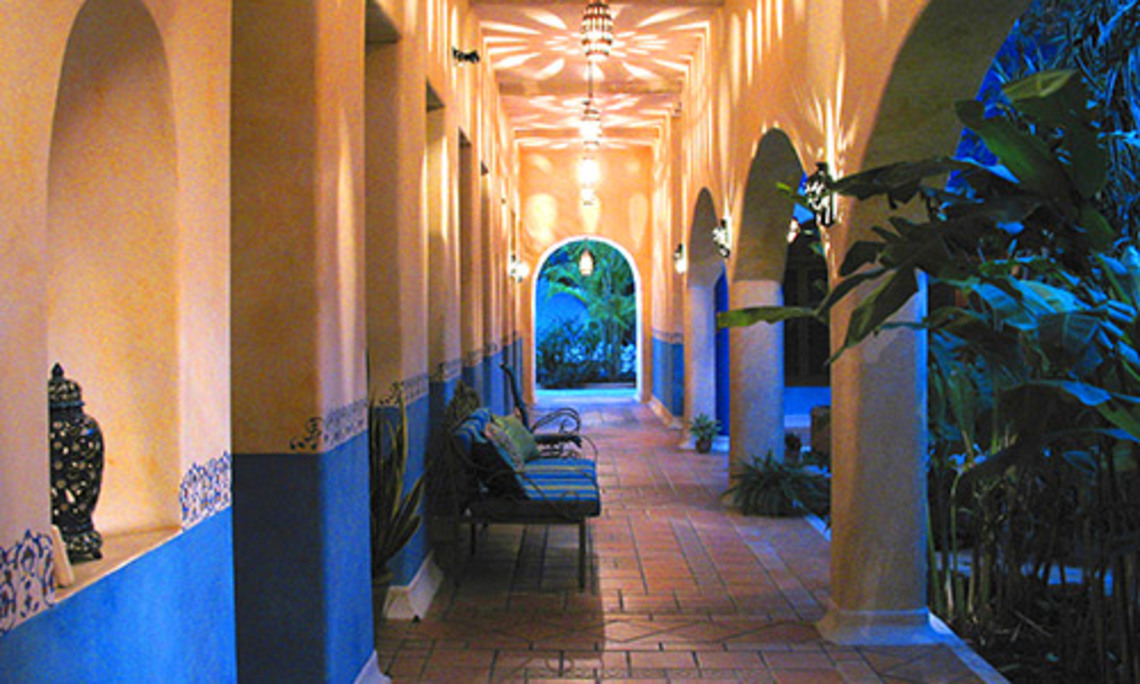 Check In and Out
Check in anytime. Check out is 12 noon. We have an English speaking receptionist on duty 24 hours a day.
Parking

Parking is available in a nearby private lot for $10 US dollars per day. Please request parking on the reservation form.
Once at the Hotel
Discounts are available when payment is in cash.
Payment for reserved room nights are due upon arrival.
Other charges including food and beverage consumption,
laundry, etc., are on a "pay in cash as you consume" basis.
We welcome walk-ins without reservations.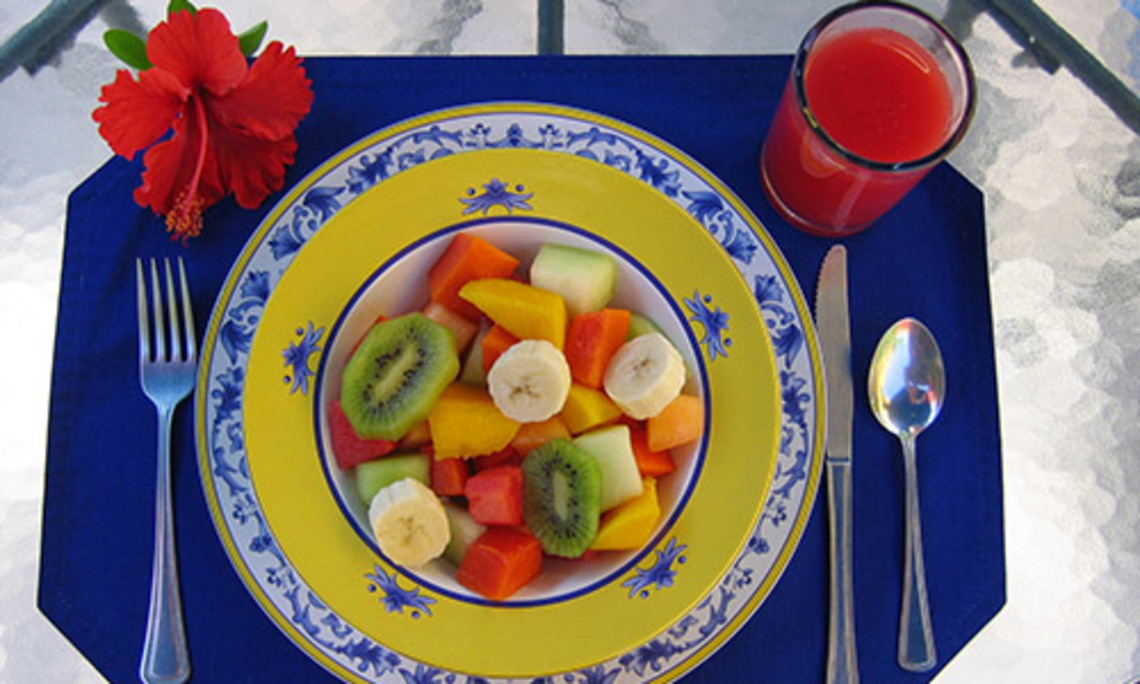 Complimentary Breakfast
Our back patio is where you can enjoy our refreshing swimming pool and delicious breakfast under an old mango tree. MedioMundo's breakfast is complimentary and is served between 8am and 10am. The menu includes 100% fresh-squeezed fruit juices, tropical fruits in season, oatmeal, granola, tapenades (spreads with olives and vegetables), fresh baked breakfast rolls, marmalades, rich coffee, and a variety of teas.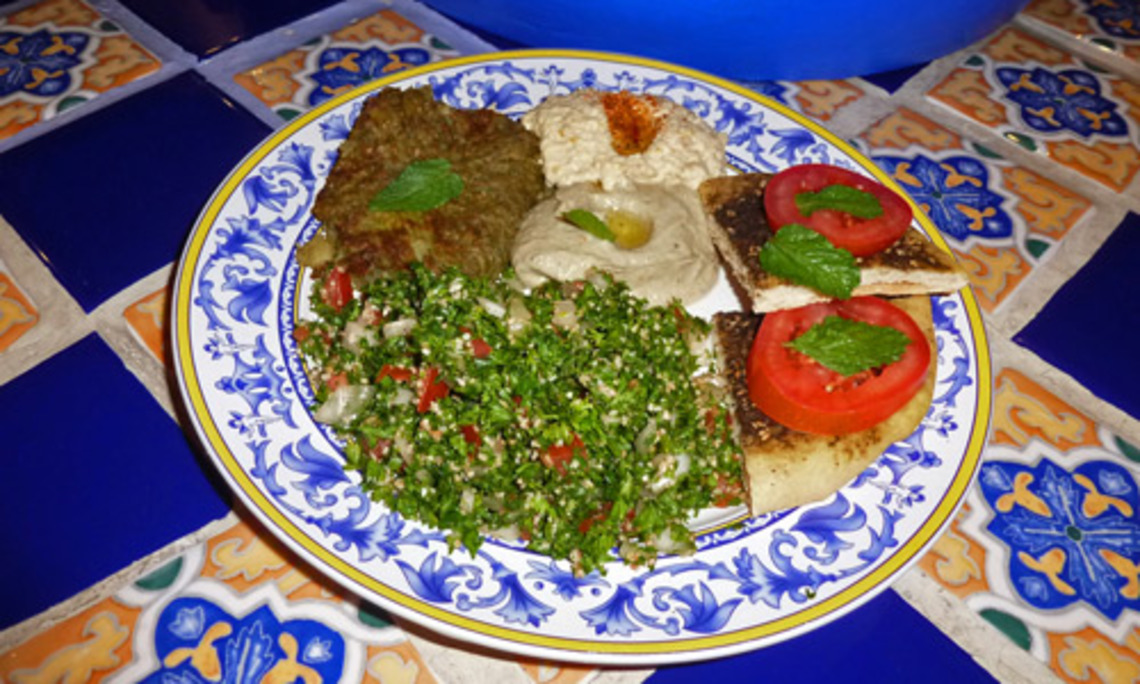 Optional Dinner
Our LoQueHay Café serves international vegan dinners inspired by different world cuisines using fresh local produce. "Lo Que Hay" (lo ke ´ai) translates to "what there is." Some of the menus we serve include Lebanese, Japanese, Greek, Mexican, Raw Vegan, Caribbean, Indian, Thai, and Moroccan. Our rotating set menu costs $160 pesos and includes 3 courses, a refillable drink, and a dessert. We do not serve alcohol, however, you are welcome you to bring your own beer or wine to enjoy with your dinner. We also offer individual courses from the day's set menu.
Follow our Facebook or Google+ pages to see what we will be serving the same day.
https://www.facebook.com/LoQueHayCafe
https://plus.google.com/LoQueHayCafe
Open to the public Tuesday through Saturday from 7 PM -10 PM to vegans and non-vegans!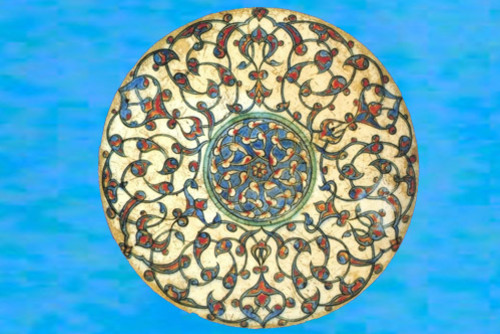 About Our Logo
Our logo is a design from a ceramic plate from Iznik, Turkey circa 1560 – 1565. The mandalic image was the inspiration of the hand stenciled corridors.
---
About Us

We are a family of four that owns and manages the hotel with a dedicated staff striving everyday to make sure each guest has a memorable stay.